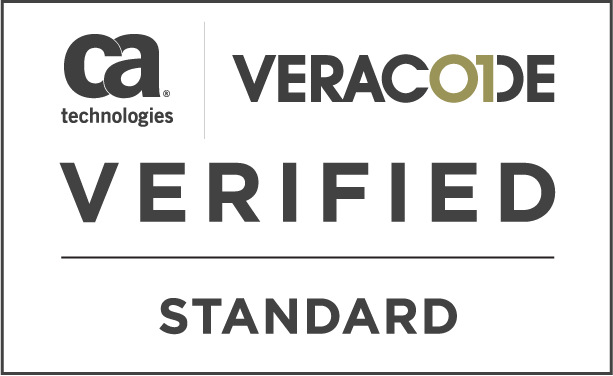 To earn the trust of consumer lending organizations, Katabat has always put its cloud-based Customer Experience Management (CXM) software through extensive security testing throughout the development process. Third-party assessment of security practices is a key part of building up that confidence.
That's why Katabat chose to invest in ongoing monitoring and participate in CA Veracode Verified certification, which validates a company's secure software development processes.
Our participation in the CA Veracode Verified program provides our customers with the assurance that our platform meets a high standard of application security, reducing and mitigating the risk of vulnerabilities. It also means that we've taken another step in the critical journey of moving beyond point-in-time security testing to a mature application security program.
Participating in this program is only part of Katabat's commitment to helping our customers adhere to their own stringent PCI-DSS processes and constantly building our own internal processes. For example, while many companies only conduct secure-code training annually, we hold this training quarterly.
Katabat can now provide an attestation letter from CA Verified to prospects and customers that our application has undergone security testing as part of the development.
We are now part of CA Verified's Standard Tier. Organizations in the Standard Tier have demonstrated that the following security gates have been implemented into their software development practice:
Assesses first-party code with static analysis
Documents that the application does not allow Very High severity flaws in first-party code
Provides developers with remediation guidance when new flaws are introduced
When purchasing software, customers and prospects want to understand how secure the software is. With approximately 30 percent of all breaches occurring because of a vulnerability at the application layer, software purchasers are demanding more insight into the security of the software they are buying. CA Veracode Verified helps us demonstrate our commitment to current and prospective clients to ensuring that their products are secure from malicious attacks and data breaches.
"Companies that invest in secure coding processes and follow our protocol for a mature application security program are able to deliver more confidence to customers who deploy their software," said Asha May, global community manager at CA Veracode. "Katabat is committed to delivering secure code to help organizations reduce the risk of a major security breach."
Now it's your turn: Where does certification through a program like this rank in your assessment of potential vendors or current software providers?
Samar Nandyala is VP of Engineering for Katabat, a Wilmington, DE-based global, cloud-based Customer Experience Management (CXM) software provider whose unified platform empowers seamless communications throughout the customer lifecycle, optimizing engagement and ROI at every touchpoint.
=
Katabat is the leading provider of debt collections software to banks, agencies, and alternative lenders. Founded in 2006 and led by a diverse team of lending executives and leading software engineers, Katabat pioneered digital collections and has led the industry ever since. It is our mission to provide the best credit collections software in the market and solve debt resolution from the perspectives of both lenders and borrowers.
More from Katabat