Last week I participated in InsideARM's First Party Summit, the only conference that focuses on the challenges specific to first party debt collectors. It was a great opportunity for me and other Katabat leaders to share ideas and network with creditors and first-party agencies. Katabat served as a conference partnership sponsor, and our CEO Ray Peloso sat on a panel of thought leaders.
My colleagues and I were fortunate to meet with people from a multitude of different firms and engage in many interesting conversations. The over-arching theme throughout the conference was clearly digital innovation. Participants were eager to learn about the tools they could use for success.
Think Small
This year's keynote speaker, Sheri Fitts, is a well-known financial services industry trendsetter. Sheri shared her knowledge of how to leverage marketing, branding, and digital strategy to attract clients and increase revenue. Even more important, she spoke about how organizations can do all this while still following regulatory guidelines.
Sheri's guidance? Think small. Yes, it's really thinking small that can bring innovation and change. With her clients, Sheri stresses that 'moonshots' are big risky ideas and the way to innovate is to promote small change. Big innovation is expensive and risky.  Always encourage creative thinking and small change, keeping both your internal and external customers in mind. This guidance resonated again and again over the three-day conference.
Katabat CEO Ray Peloso also focused on thinking small during the industry outlook roundtable he participated in with other industry leaders. He spoke about the current industry shift toward microservice consumption. Rather than using enterprise software, organizations can consume just what they want to consume. Thinking small translates to efficiency.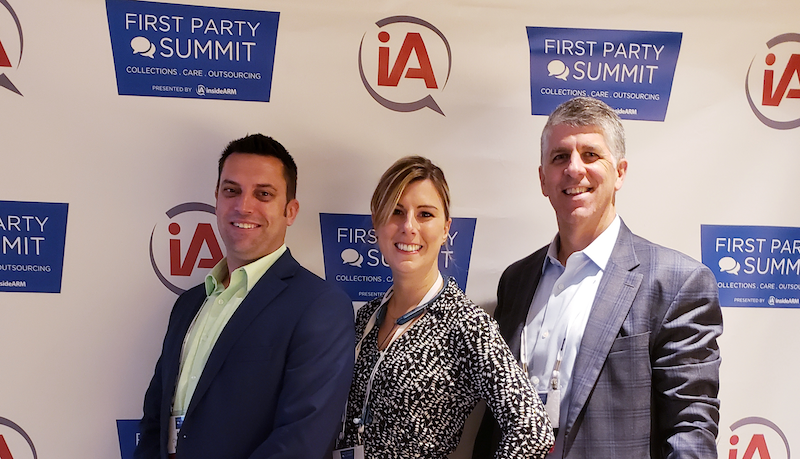 Personalization Is Critical
It's not just service offerings for which lenders and debt collection agencies should be thinking small. It's critical that they think small regarding their customer segments as well. Today's technology allows each user to interact with technology on their terms, when and where they want.
Personalization is key in providing the kind of consumer experience people have come to expect. Each client has a preference as to how they want to communicate, and they expect service tailored specifically for them. Machine learning-based technology and analytic capabilities allows lenders and debt collection agencies to provide this level of personalization quickly and efficiently.
New Rules Drive Innovation
While government rulemaking is a slow process, it was the general consensus among attendees that in the world of lending and collections, rules are actually driving innovation. The Consumer Financial Protection Bureau's (CFPB) recent rule proposal was a popular topic at the summit.
The changes proposed by the CFPB have made it clear that successful lenders and debt collection agencies will need an integrated, omnichannel customer experience management (CXM) approach. The ambiguity still lingering in the proposed rules demands that the CXM technology used also be nimble and configurable.
The First Party Summit gave my Katabat colleagues and I a great opportunity to talk technology and strategy with both lenders and debt collection agencies and other solution providers. Consumer expectations and evolving regulations have made digital engagement and innovation an immediate necessity for the collections community. We enjoyed participating in discussions about the unique challenges of first-party collectors and the latest technologies to solve them!
Are you interested in learning more about Katabat's digital collection solutions? You can reach me anytime at eschuerman@katabat.com.
About Elizabeth Schuerman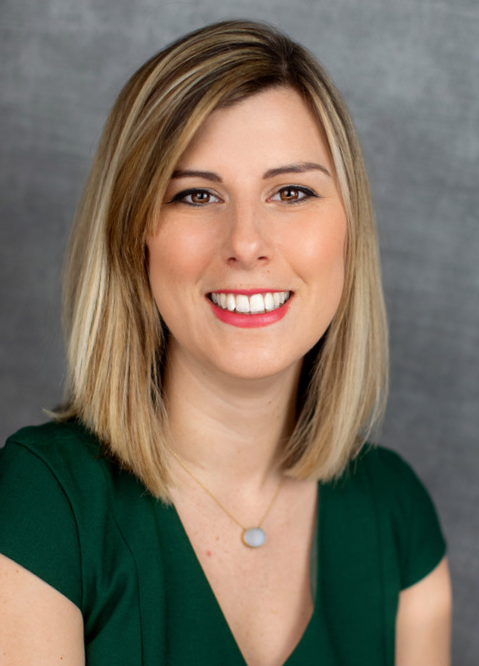 Katabat's Elizabeth Schuerman spent the better part of a decade in first- and third-party collections early in her career, focusing on streamlining medical debt collections processes.  After spending five years solving the financial and risk data needs of some of the world's largest financial institutions, she brings a unique industry perspective to Katabat's clients as Regional Sales Manager for North America.
=
Katabat is the leading provider of debt collections software to banks, agencies, and alternative lenders. Founded in 2006 and led by a diverse team of lending executives and leading software engineers, Katabat pioneered digital collections and has led the industry ever since. It is our mission to provide the best credit collections software in the market and solve debt resolution from the perspectives of both lenders and borrowers.
More from Katabat